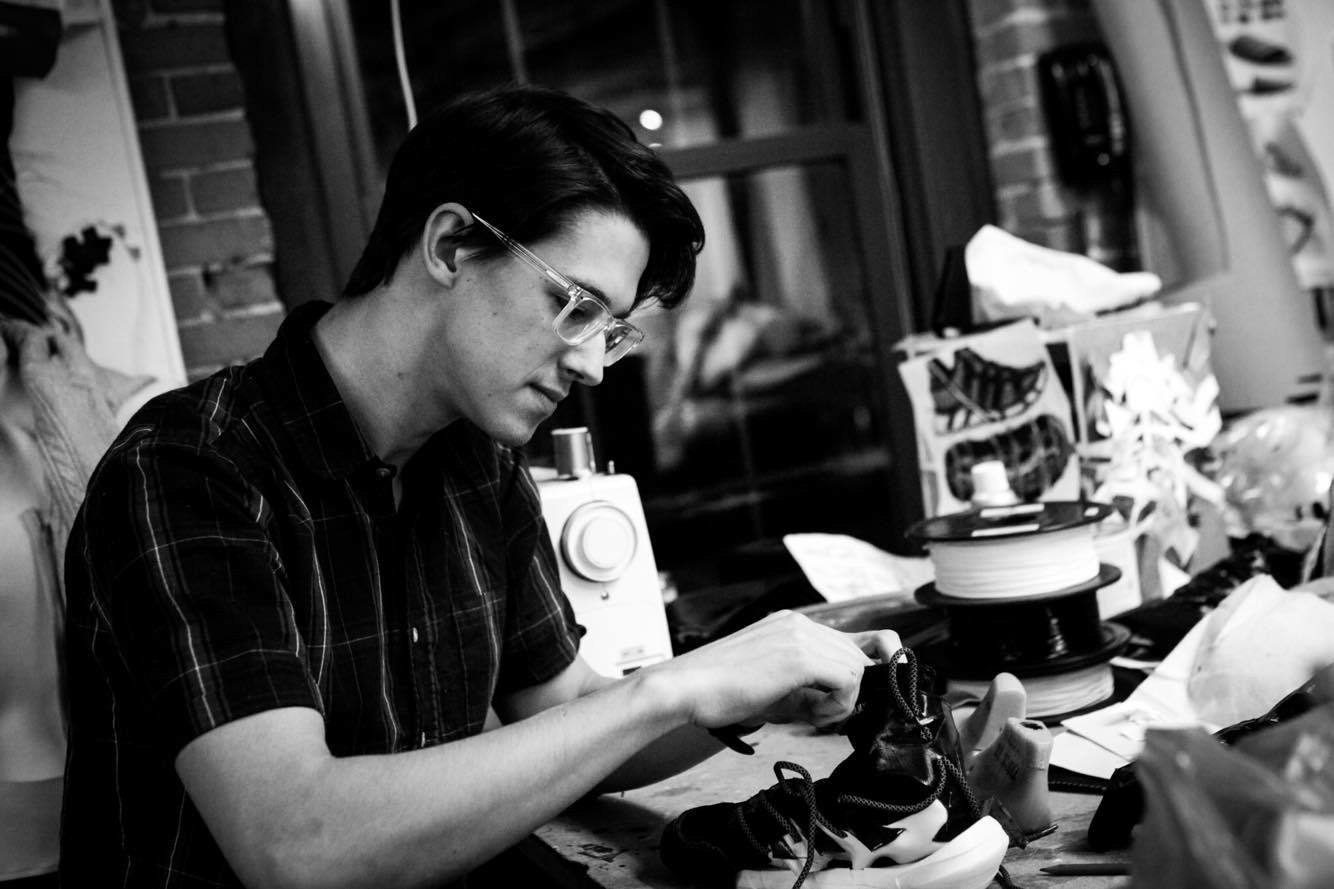 I am a recent RISD grad (BFA Industrial Design 18') with a passion for footwear/ performance design, stemming from my interest in art, science, and sports. I am interested in the role of deconstruction in innovation, as well as the balance between disruption and continuity in product design. In addition, I am very interested in form language and branding's role in conveying the product-user-brand relationship story.
I like to take a scientific approach to my designs, often exploring various material properties and methods of fabrication for achieving varying functionality and appearances. I am interested in the ways in which materials and processes can inform design decisions and inspire new possibilities to evolve when applied to the human form.
I would describe my creative process as an amalgam of many strategies ranging from empathetic user research and trend forecasting to storyboarding, as well as prototyping a product from start to finish, often employing digital fabrication and rendering techniques. I enjoy and value the process of researching and I like to go outside of my comfort zone in order to glean useful information from various unexpected topics/ areas of study. 
When I'm not in studio, I'm on the field playing for the RISD soccer team and leading the Midnight Soccer club every Thursday. Every time I play, I gain new insights into the ways in which athletic equipment/ spaces affect the quality of players' performance. I believe that my critical approach to play combined with my eye for form and my ability to analyze observations and conceptualize ideas lend themselves to my creative process in unexpected situations.
In addition to learning through exploration and play, I appreciate the process of learning through collaboration with like-minded people of various disciplines and challenging myself with new opportunities whenever possible. Always looking for new challenges!